The strategic location of the bay of Cartagena lead to the creation of a network of Military installations which today make up the Military heritage of the City and give a unique aspect to the topography of its coastline.
The batteries and fortifications which are outside of the urban nucleus are scattered around the countryside and along the coastline, creating a unique and picturesque map and a network of fascinating routes for visitors to follow and uncover.
Atalaya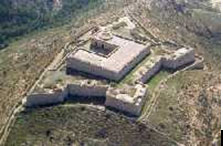 18th Century
Atalaya is situated to the west of the city in the Barrio de la Concepción, on a hillside of 242 metres in height, on Monte Atalaya. It is accessed via Calle Peroniño, which then leads into Calle Castillo Malpica, a narrow road, only 3 metres wide, the first 300 metres being formed of compacted earth and pieces of concrete, rammed down into the road surface.
Concepción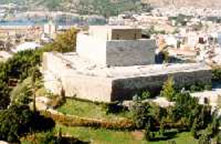 16th and 18th centuries.
Situated in Concepción Hill, between the Muralla del Mar and Calle Cuatro Santos. This is easily accessed on foot from either street. It is in a good state of conservation, following recent restoration works. It is also easily accessed via road.
Despeñaperros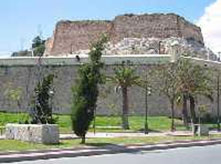 19th century
This is situated on the hill known as Despeñaperros, at a height of 55 metres. It is one of the five hills which surrounded the old settlement of Mastia ( pre-Romans) being the easternmost of the five.
It is believed that the Romans built a temple to their God Vulcan on this hilltop, where he could be venerated by the punics under the advocation of "Chousor," the god of fire, iron, forges and blacksmiths, communication via the oracles through incantations, also being identified with the Greek god "Hefestos."
Galeras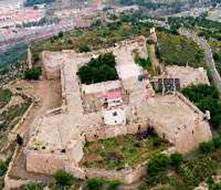 18th century
This is catalogued as of Cultural BIC, being of cultural interest, by the Ministry of Culture, according to the Second Additional Provision of Law 16/985 of 25 June, on Spanish Historical Heritage
Moros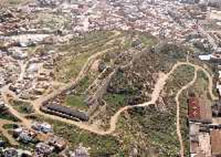 18th century
Situated on a 56 metre high promontary. This is an external fortification constructed in the eighteenth century.
San Julián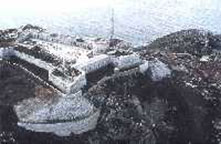 18th and 19th centuries.
Situated on the summit of the mountain of San Julián